Descripción
Fanatic Freewave Textreme 2023 Con el shape de la ya conocida freewave con mas de 2 años demostrando ser una de las tablas de freewave mas divertidas del mercado con uno de los mejores technologies que esta disponible en el mercado que favorecen una rigidez extra combinado con la ligereza de una pluma permiten la salida al planeo instantánea. Fácil drive en los jibe y en las surfeadas. La mejor tabla convertible
An evolution of the Stubby outline blended with our legendary FreeWave DNA, the FreeWave TXTR is a true chameleon – ready to adapt and excel in all conditions.
From flatwater blasting, to bump & jump or waves, the FreeWave TXTR is the one board that takes it all in its stride across a bigger range of conditions than ever.
In addition to the excellent wave characteristics, the FreeWave TXTR is also well suited for classic freestyle maneuvers due to its flat deck and compact outline. The different footstrap inserts and fin options allow you to adjust the FreeWave TXTR according to your needs – So even on flat water you can leave your buddies in your wake!
The FreeWave TXTR comes in 4 sizes of 85, 95, 105 and 115l in our TeXtreme® Carbon construction – the most exclusive, high-performance construction in windsurfing. Less resin, more strength, less weight; it doesn't get better than this!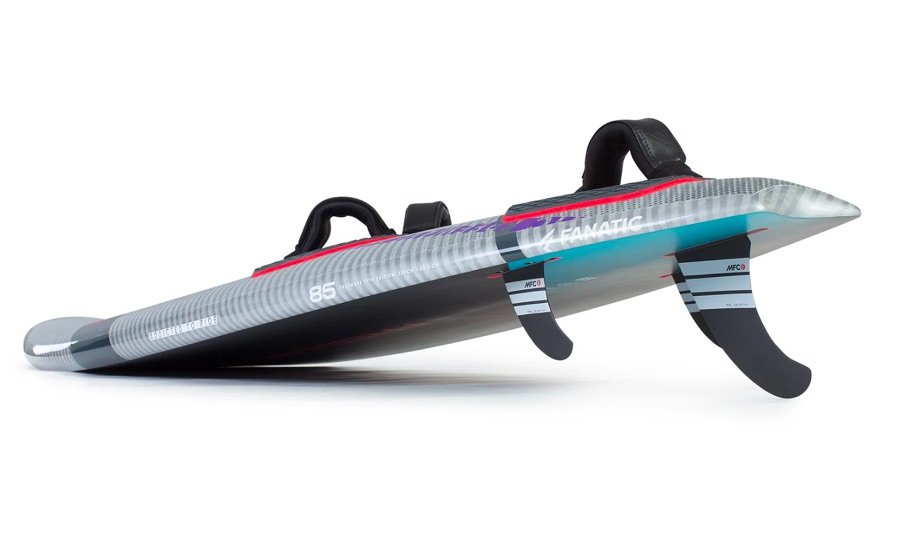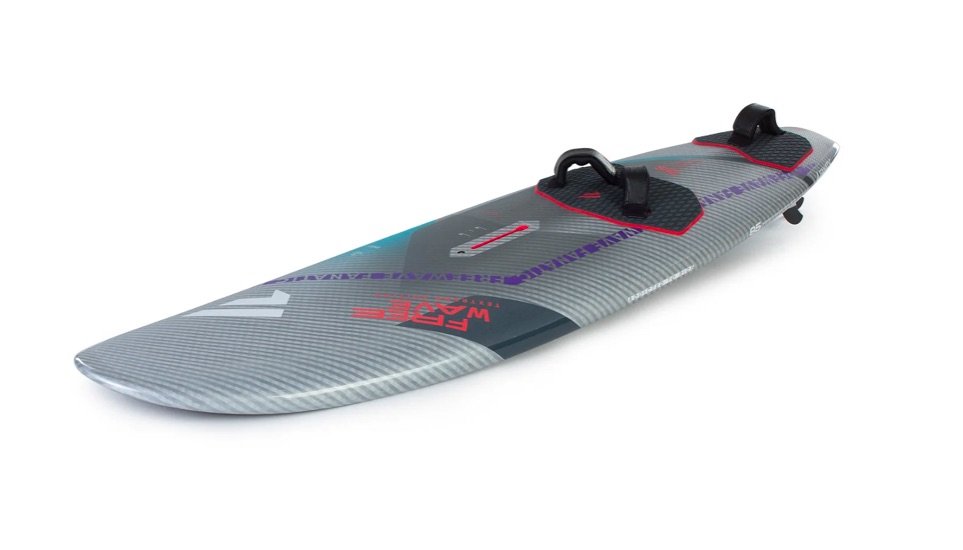 BOTTOM SHAPE
Very smooth and comfortable ride in chop thanks to constant V bottom shape with slight double concaves
FASTER ROCKER
Faster rocker line boosts planing power especially on the larger sizes
FLAT DECK
Great for classic freestyle moves thanks to the flat deck, neutral bottom shape and compact outline
FOOTSTRAP OPTIONS
Double back strap option (on the larger models – 95+) for flatwater blasting and true versatility
PARALLEL OUTLINE
Parallel outline design provides low drag and boosts control
TRIM
Trim and stance provides snappy turning on the wave
WIDE TAIL
The wide tail ensures incredible early planing and upwind performance
FOOTPAD
Grippy and shock absorbing dual density diamond grooving footpads
FOOTSTRAPS
Double footstrap inserts for maximum load and adjustable stance settings for tighter or personal preferences
PREMIUM FOOTSTRAPS
Comfortable and easy to adjust Fanatic Premium Footstraps